Summary:The sliding vane compressor is simple in structure, easy to manufacture, and easy to operate and maintain. It is almost completely balanced and vibrat...
The sliding vane compressor is simple in structure, easy to manufacture, and easy to operate and maintain. It is almost completely balanced and vibration-free, so the required foundation is small. In addition, there are multiple element volumes connected to the suction and exhaust pipes during one revolution, so the suction and exhaust pressure pulsation is small, and a large air reservoir is not required.
Continuous operation
Due to the rotating sliding vane design, there is only one moving part, the speed is as low as 1000 rpm, and the reliability is high. The oil temperature and exhaust temperature are low during operation, and it can be placed in harsh environmental conditions and still work as usual- In this way, downtime is reduced, which is equivalent to saving a lot of money. The sliding vane machine can be used without repairing the rotor.
Durable and long life
Always maintain good performance, the service life is more than 100,000 hours, without the need to replace the main metal parts, the sliding vane compressor has low speed, low wear, long life, and high residual value.
Good performance
The sliding vane compressor adopts advanced technology and high volumetric efficiency: users can get more compressed air for the same money. The sliding vane itself automatically compensates the gap with the stator cavity wall by centrifugal force, and there is almost no secondary compression, which is unmatched by screw compressors.
Low maintenance
Only 3 types of consumables including oil are needed, and the oil capacity is small. The spare parts include: oil, oil separation element and air filter element. The air filter and oil are replaced every 2000 hours, and the oil separation element is replaced every 10000 hours. The oil filter does not need to be replaced. Compared with other models, it is fuel-efficient, and the sliding vane compressor operates economically. In most cases, this model can save maintenance costs more than other compressors.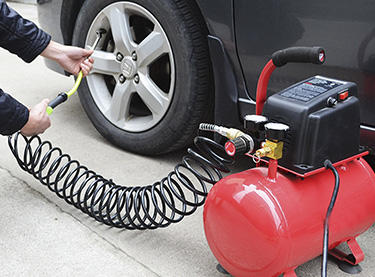 Zhejiang Zhilun Mechanical & Electrical Co., Ltd is located in Hengjie Town, Luqiao District, Taizhou City far from Taizhou Airport is only 3KM, as a professional 
China Piston Air Compressors Manufacturers
 and 
wholesale Piston Air Compressors factory
.Our company has advanced production equipment and well familiar with the process of the batch manufacturing has high precision measuring instruments and high efficiency of automatic assembly line ensure the quality and quantity of the product, specializing in the Research and Development, Manufacturing and sales of the 
wholesale Piston Air Compressors
. The company has strong technical strength and production management, gathering in the technical team and management team from the leading enterprise of air compressor in domestic. The company set up our own lab and development team, with a strong ability to develop the product, meeting the different demand from the different customer and the maket.